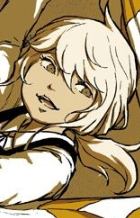 Seven Seas Entertainment is excited to announce the license acquisition of the manga series Soloist in a Cage by Shiro Moriya, a gorgeously illustrated dystopian action thriller! In a desolate prison city, a young woman's search for her long-lost brother begins.
Chloe and her baby brother Locke were born in a prison the size of a city: a walled-off collection of ramshackle buildings full of dangerous criminals who live bleak and isolated lives. Their parents are gone, leaving Chloe to care for her brother. When a trio of soldiers manage to break out of the prison, Chloe goes with them but loses Locke during the escape. After years of training, Chloe returns to the prison city with one goal: to find her now 11-year-old brother and get him out of that hellhole, no matter what it takes.
Soloist in a Cage Vol. 1 will be released for the first time in North America in print in May 2023 for $14.99 USA / $18.99 CAN, with the series available in single large-trim editions. Ebook editions will also be available on digital platforms.