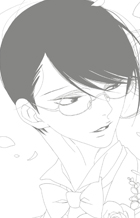 Seven Seas Entertainment is delighted to announce the license acquisition of blanc, the continuation of the Classmates Boys' Love manga series by Asumiko Nakamura. Follow the lives of Hikaru and Rihito several years after they graduate from high school in this newest installment of the modern BL classic!
Rocker Hikaru and studious Rihito met and fell in love when they were high school classmates. Now, three years after graduation, Hikaru is still in their hometown trying to get his music career going while Rihito is studying in Kyoto. The two are desperate to make their long-distance relationship work, but can young love overcome adult hardships? Originally released as two volumes in Japan, now fans can own both volumes of blanc and the special bonus content known in Japan as blanc #0: Rings, all combined into a single omnibus edition in English.
Classmates Vol. 6: blanc will be released for the first time in North America in November 2022 for $19.99 USA / $24.99 CAN, available in print and on digital platforms in a single omnibus edition.