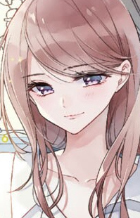 Seven Seas Entertainment is happy to announce the license acquisition of the manga Cats and Sugar Bowls by Yukiko, a beautiful collection of sweet and provocative yuri romances.
Want a little spice with your sugar? Cats and Sugar Bowls serves up nine bite-sized tales about love between women. Rena and Sanae are like a pair of naughty kitties who act far more innocent than they really are. Touka, while looking for a lover willing to indulge her more extreme BDSM fantasies, runs into her boss at a bondage club. All these delights and more await!
Cats and Sugar Bowls will be released for the first time in North America in September 2022 for $14.99 USA / $18.99 CAN, available in print and on digital platforms in a single large-trim edition.