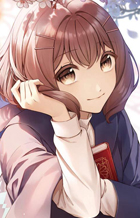 Seven Seas Entertainment is delighted to announce the license acquisition of the manga series The Saint's Magic Power is Omnipotent: The Other Saint by Yuka Tachibana, Aoagu, and Yasuyuki Syuri. A companion tale to the popular light novel, manga, and anime series The Sant's Magic Power is Omnipotent, this manga series asks: What would you do if everyone thought you were the chosen one, but you knew they were wrong?
Aira Misono is a run-of-the-mill high school girl, and never imagined that she'd be summoned to another world, let alone declared its savior. Yet from the moment the handsome Prince Kyle lays eyes on her, he's convinced that she's the long-awaited Holy Saint destined to banish darkness from his world. Aira herself maintains significant doubts. Is she really up to this challenge? She might be able to use magic, but is she really a Saint? Aira's fears and struggles only deepen when the woman summoned alongside her begins to look more and more like the one who truly deserves that title.
Seven Seas will publish the series The Saint's Magic Power is Omnipotent: The Other Saint (Manga) for the first time in North America in print and on digital platforms in single volume editions. Volume 1 will be released in May 2022 for $13.99 USA / $17.99 CAN.