Seven Seas Entertainment is thrilled to announce the upcoming print releases of ten new manga and light novel series–first revealed at Anime Expo 2017–in a broad range of genres sure to satisfy any taste!
"We cast our net really wide with this batch of licenses to find something for everyone," says Seven Seas publisher Jason DeAngelis. "And these titles fulfill a lot of our fans' wish list requests, which is something we're always excited to do."
See below for images and more information!

Nameless Asterism (Nanashi no Asterism) by Kina Kobayashi
A yuri and LGBT+ romantic drama.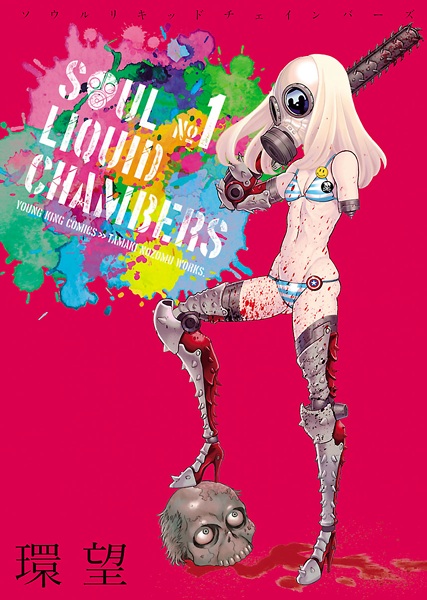 Soul Liquid Chambers by Nozomu Tamaki
Gothic cyberpunk from the creator of Dance in the Vampire Bund.

Getter Robo Devolution by Eiichi Shimizu and Tomohiro Shimoguchi
A modern take on the sci-fi classic from the creative team behind the Ultraman manga series.

Made in Abyss by Akihito Tukushi
A thrilling adventure series, now with an anime streaming on Amazon's Anime Strike.

Arifureta: From Commonplace to World's Strongest light novels (print editions of J-Novel Club digital editions) by Ryo Shirakome and Takayaki
The isekai series about a high schooler thrown into another world yet given a surprisingly ineffective ability.

Clockwork Planet light novels (print editions of J-Novel Club digital editions) by Yuu Kamiya, Tsubaki Himana, and Sino
Steampunk fantasy co-authored by the creator of No Game No Life.

Miss Kobayashi's Dragon Maid: Kanna's Daily Life by coolkyoushinja and Mitsuhiro Kimura
The spin-off manga series featuring fan favorite Kanna.

orange Vol 6 (single edition) by Ichigo Takano
A continuation of the Eisner-nominated shoujo hit.

New Game! by Shoutarou Tokunou
The hotly requested manga about the video game industry, with a second season of the anime now simulcasting on Crunchyroll.
Seven Seas will publish the listed manga and light novel series in print as single volume editions. The titles will be released starting in January 2018.