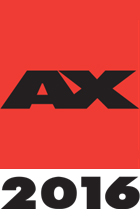 Seven Seas Entertainment is excited to announce their upcoming attendance at Anime Expo 2016, and reveal a special guest, courtesy of BookWalker Global: OKAYADO, creator of the New York Times bestseller, Monster Musume.
From July 1st-July 4th, attendees will be able to visit Seven Seas Entertainment in the exhibitor hall of Anime Expo at the Los Angeles Convention Center. Visitors will have the chance to browse and purchase their favorite Seven Seas manga titles, and also join the staff of Seven Seas for some extra special booth surprises, events and displays.
Seven Seas Entertainment will also be holding an industry panel on Friday, July 1st, 2016, 4:45 PM (Room LP4/LACC 411), where attendees will hear about the publisher's current and upcoming series, as well as be the first to learn about some very exciting collaborative projects and new license acquisitions.
The staff of Seven Seas Entertainment is also very proud to share the news that OKAYADO, creator of Monster Musume and 12 Beast, will be attending Anime Expo as a special guest of BookWalker Global. Anime Expo attendees will be able to join BookWalker and Seven Seas for a co-hosted spotlight panel featuring OKAYADO on Saturday, July 2, 2016, at 11:45 AM (Room LP3/LACC408AB). OKAYADO will also have scheduled signings with dates, times, and locations to be confirmed. Details are available on BookWalker Global's website.
"As North America's largest anime & manga convention, Anime Expo is a great place to interact with our fans and introduce our titles to potential new readers," said Seven Seas publisher Jason DeAngelis. "Anime Expo's 25th anniversary makes it the perfect time to return, especially as Seven Seas continues to thrive and expand in our current manga market. We're really excited to share news about big projects we've had in the pipeline, and we proudly welcome the talented OKAYADO. We are honored to take part in his first North American convention visit."
Anime Expo will be held at the Los Angeles Convention Center in Los Angeles, California from July 1st to July 4th, 2016.